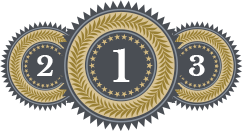 ABA LAW GROUP is a full service law firm providing quality legal services to the public at a fair and honest price. We work closely with our clients to keep them informed as to the progression of their cases.
The Attorneys at ABA LAW GROUP have close to 30 years of combined legal experience handling a wide variety of challenging level cases.
Our attorneys at ABA LAW GROUP are available into the evening, weekends and holidays to both meet the needs of our working client's that work normal business hours. Late night and weekend appointments are available upon client request.
In an effort to ensure our success, we first collaborate with our clients to clarify the issues involved, then establish clear objectives. Once the case objectives established have been established, a strategic approach to reach those clear objectives is then put into place. Proper planning and understanding of the case details by listening to the client's input ensures that our clients are involved to reach their best results.
In essence, our attorneys put a game plan into place first with objectives based on the facts of the case so the case proceeds forward with efficiency and without the waste of unnecessary legal fees.
Contact one of our attorneys at ABA LAW GROUP for a free case evaluation to discuss the details of your case to determine how to proceed. It's also important to consider that there may be case deadlines that need to be followed.
Our attorneys can assess your case to determine any issues of concern.
MY PRACTICE AREAS
Trust & Wills
When considering the subject of revocable living trusts, it is important to understand which will take precedence in the event that property is left both in a Last Will and Testament and a revocable living trust.
Divorce
Navigating through the divorce process in California can be intimidating and difficult to understand when trying to interpret court procedures, rules, forms, and going to court.
Child Support
It's well established that both parents' have an obligation to support their minor children "in the manner suitable to the child's circumstances.
Commercial/Residential Evictions
The eviction process in California can be confusing. There are many detailed rules and procedures that are part of the eviction process that must be followed to the letter.
Chapter 7 & Chapter 13 Bankruptcy
Chapter 7 bankruptcy is commonly know as a liquidating brankruptcy, personal bankruptcy or just plain "bankruptcy". An asset (property) is anything you own or may have a right to own at some future date (for example, if you are in someone's will).
Restraining Orders
A restraining order is a court order that can protect you from being physically abuses, threatened, stalked or harassed. In many cases, there are no court fees to get a restraining order.
Paternity Proceedings
Establish paternity is the process to determine who the father of the child may be. Establishing paternity is usually required before a child support order can be imposed.
Probate
The Probate process can be challenging if a person is not familiar with the procedural requirements. Probate is the legal process that is followed to prove the validity of a Will, in essence to ensure no fraud in the construction of the document.